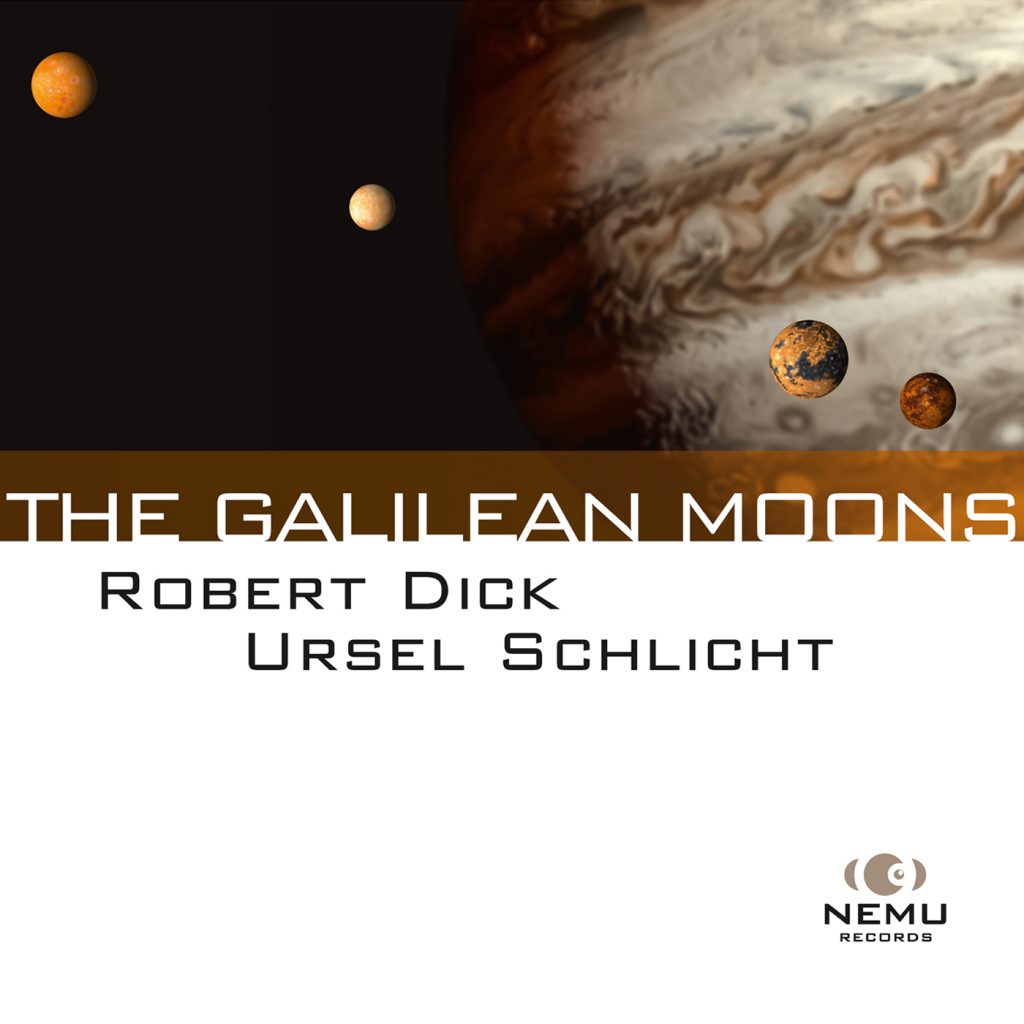 The Galilean Moons — Robert Dick and Ursel Schlicht  NEMU Records 017 — available here.
I'm very excited to announce The Galilean Moons — original music for flute and piano by me and composer/pianist Ursel Schlicht.
Ursel and I have done our best to re-invent the flute-piano duo. Ursel has contributed two pieces, I wrote three pieces and we composed the centerpiece of the recoding, the four movements of the suite "The Galilean Moons" together.
Each piece on the CD is a clearly defined compositional structure that embraces improvisation of many different types. Ursel and I have been playing together since 2004 and our duo is my most important chamber music project. The Galilean Moons is our second CD. Our first Photosphere from 2004, received a lot of critical acclaim and we did quite a bit of touring with the music from that period. (You can purchase Photosphere here as either a physical CD or a download.
On The Galilean Moons, I play flute, flute with Glissando Headjoint®, piccolo, alto flute, bass flutes in C and in F and contrabass flute. Ursel is a masterful pianist who has an extraordinary approach both on the keyboard and inside the instrument.
Flute and piano as you've never heard before – a kaleidoscopic emotional journey that combines incredibly imaginative sound colors with clear structures that mix composition and improvisation and are a pleasure to follow.
"The Galilean Moons" (NEMU Records 017) is available for purchase HERE or through CD Baby.  http://cdbaby.com/cd/robertdick
I hope you find this music as thrilling to listen to as it was to create.